Young Adult Fall Retreat 2021
Friday 10-22-2021 - Sunday 10-24-2021
All Day
REGISTRATION IS NOW CLOSED.
Young Adult Fall Retreat 2021
October 22-24, 2021
Ramada Plaza Nags Head Oceanfront
Kill Devil Hills, NC
We all need to take time to rest, retreat from the world, and recharge. This fall, young adults from across the Diocese of Richmond have an opportunity for a spiritual weekend retreat in an idyllic, relaxing environment. The retreat will include a keynote speaker who will give a series of relevant, practical, inspiring, and challenging talks, and a priest will be available throughout the weekend for Mass, Reconciliation, and Eucharistic Adoration. There will also be ample opportunities for prayer, fellowship, and downtime. Join us for our Young Adult Retreat where we will RECHARGE & BREATHE together.
Who should attend this retreat?
The diocesan Young Adult Fall Retreat is intended for young adults ages 18-39. All attendees should be out of high school. Single people and married couples are all welcome. Though the retreat is designed for Catholics, interested young adults of any faith backgrounds are welcome to attend.
Where and when is the retreat?
The retreat will take place October 22-24, 2021 at the Ramada Plaza Nags Head Oceanfront on the beach in Kill Devil Hills, North Carolina. Located within a 15-minute drive of Nags Head Fishing Pier, this retreat location is only a three-hour drive from Richmond and just around the corner from Hampton Roads.
The address is: 1701 S. Virginia Dare Trail, Kill Devil Hills, NC 27948. Registration will begin at 7:00pm on Friday, October 22, and the retreat will conclude by 12:00noon on Sunday, October 24.
Where will I stay?
All participants will stay in rooms at the Ramada Plaza Nags Head Oceanfront. Single participants will be placed with one other person of the same gender in a room with two queen beds, though they have the option of designating a roommate during the registration process or upgrading to a private room (an additional $50). A married couple attending together will have a private room together.
Who is the keynote speaker?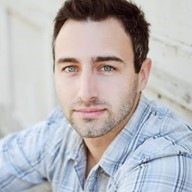 This year we are pleased to host Kris Frank as our Keynote Speaker for the weekend.
Kris Frank attended Franciscan University and graduated in 2008 with a degree in catechetics and theology with a youth ministry concentration. He has been a part of youth programs in Pennsylvania, Florida, and Texas. He now serves as vice president of Vagabond Missions in Steubenville, Ohio, where he lives. Kris also has been privileged to travel around the country, sharing the Gospel with teens and young adults at various retreats, camps, and conferences. Kris spends his free time with his wife, Grace, and their four children.
What are the costs?
With the support of the Diocesan Annual Appeal, we are able to offer this retreat for $125 per person. Registration closes on Sunday, September 19, 2021 at 12:00midnight. The registration fee includes two nights of lodging at the hotel, all meals on Saturday, and breakfast on Sunday in addition to the retreat programming.
Early-Bird Offer:
$125/person if you register by July 31, 2021
Normal Registration:
$150/person if you register between August 1, 2021 and September 19, 2021
How do I register?
Click "register here" at the top of the page to register.
Cancellations received after September 23, 2021 are non-refundable, regardless of reason for cancellation. Space is limited, so register sooner rather than later!
Questions?
Contact Katie Yankoski, Associate Director for Youth and Young Adults, by email or phone at evangelization@richmonddiocese.org or 804-622-5159.